BIO
Joel Ong is currently Assistant Professor in Computational Arts and Interim Director of Sensorium: The centre for Digital Art and Technology at York University in Toronto, Canada. Ong is a media artist whose work typically involves artistic and scientific perspectives of the environment expressed through sound, video and interactive elements. His installations and research projects have been shown and presented at various venues around the world. Following his studies in Biology and Ecology at the National University of Singapore, his graduate studies at SymbioticA, the Center of Excellence in Biological Arts at the UWA resulted in a project that merged nanotechnology, tissue culture and sound. He has continued his explorations in the Interdisciplinary Arts through individual and collaborative works with scientists in environmental studies, microbiology and data aesthetics. Ong is an artist with the UCLA ArtSci Collective. More information can be found at www.arkfrequencies.com

BIO
Kira O'Reilly is an Irish artist based in Helsinki, her practice, both willfully interdisciplinary and entirely undisciplined stems from a visual art background, it employs performance, biotechnical practices and writing with which to consider speculative reconfigurations around the body. She makes, writes, teaches, mentors and collaborates with humans of various types and technologies and non-humans of numerous divergences. Her practice has developed across several contexts from performance and live art, to interfaces of art, science and technology, and to movement based work.

BIO
Christina is an artist and freshwater ecologist based in Vienna. She works at the intersection of art and science; her work deals with societal phenomena that shape our world. Gruber investigates the effects human activities have and had on the landscape and how they've shaped the Earth's surface, specifically focusing on water. In the last years, water is of special interest to her. As it is the element that all things on Earth, including humans, have in common. Water is the connector between stories of different places and layers, running through everything, from clouds to data centers.
Simona Deaconescu
BIO
Simona Deaconescu (Sept 10 1987) is a Romanian choreographer and experimental filmmaker, working across genres and formats. Her work explores future scenarios of the body and the crisis of perception in contemporary society. She often likes to have a dual approach, thinking about the balance between nature and technology, individuality and collectivity, the big history and counter-histories. She founded Tangaj Collective, a company that collaborates with visual artists, performers and researchers in order to understand how the body can mediate the reality. She has presented her works in conventional stages, but also in unconventional spaces, galleries and museum, architectural sites, family houses and cinemas reaching audiences from Europe, Canada and USA.  Deaconescu's hybrid aesthetic and efforts to promote symbiosis of dance, film and technology, were recognized  with The National Center for Dance Award in 2016. She has received the danceWEB scholarship in 2014, is an Aerowaves Twenty18 Artist and an Emerging Choreographer with Springboard Danse Montreal '19. She is a resident of Moving Digits European Project for 2019 and 2020, with a research on how a technological setting can alter the memory and presence of a performer on stage.
Vanessa Goodman
BIO
Vanessa Goodman the artistic director and choreographer of Action at a Distance dance society respectfully acknowledges that she lives and works on the ancestral and unceded territories of the Musqueam, Squamish and Tsleil-Waututh nations. Vanessa is attracted to art that has a weight and meaning beyond the purely aesthetic and uses her choreography as an opportunity to explore the human condition. Her works and commissions have been presented throughout Canada, the United States and South America, with recent highlights including Bienal Internacional de Dança do Caerà (Brazil), On the Boards (Seattle), and The Dance Made in Canada Festival (Toronto). In 2013 Vanessa received the Iris Garland Choreographer Award from The Dance Centre, and is a participant in their inaugural Yulanda M. Faris Program. She holds a BFA from Simon Fraser University (SFU) and has been commissioned by Lamon Dance, Warehaus Collective, Modus Operandi and The SFU rep class.

BIO
Vanessa Lorenzo is a researcher and trans-disciplinary designer based in Switzerland. Trained as product design engineer and media designer, she focuses on objects that address intimate interdependencies between humans and the ecologies we are embedded in. Influenced by ethno-fiction, feminist theory and speculative design methology, she creates scenarios embedding people, the more-than-human and the technologies that interweave them in order to enable odd sympathies and post-anthropocentric futures.
Maddalena Fragnito and Zoe Romano (Kinlab)

BIO
Zoe Romano is an independent researcher, craftivist, digital strategist e lecturer focused on social innovation, women in tech, technology, open design. Maddalena Fragnito, a PhD doctoral student at the Centre for Postdigital Cultures (UK), is a cultural activist exploring the intersections between art, transfeminisms, critical theory, technologies and politics – focusing on the practices of commoning social reproduction. During the last two years, they have been working together on the DSI4EU project and the Rebelling with Care publication (2019). They are now opening KINlab, an interdisciplinary lab in the San Siro neighbourhood in Milan.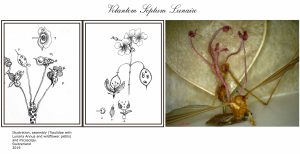 BIO
Mayra is a Mexican artist, interdisciplinary researcher and curator in visual arts and body discourses (gender and race), design and textile innovation research. She has received honorary mentions for doctoral and master final dissertations. She developed postdoctoral research about bacterial cellulose for textile and design. As an artist, she was selected the first artist woman in the resident Air-Montreux, Switzerland (2019). She and the Mexican performer Víctor Martínez developed Laboratory of actions in Public Space (Berlin, 2019). She currently develops the curatorial research Monstruas: teratology of the feminine. She was invited as a curator in the Project Traslados in Santiago de Chile under the topic collective curatorships and migration (2016). Among her papers, stands out The monster as a figure of an economy of the destruction of form in contemporary art: Cabeça do avesso de Lia Menna Barreto.